The Orchard
Derek Jarman's producer James Mackay called The Orchard "An innovative and daring approach to directing screen acting, placing The Orchard on the world stage of new approaches to film".
Gideon Koppel, director of 'Sleep Furiously' said "Within The Orchard there is an intimacy and truth to the emotional space which is really impressive. The camera[s] seem very much within the drama rather than simply recording it. They are at once - albeit anonymous - characters within the story."
FESTIVAL UPDATE - The Orchard:
Winner of the Van Gogh Award for Best Feature Film,- Amsterdam Film Festival Screenplay Competition
Winner of The Yosemite International Film Festival Award for Best Foreign Feature
An Award Winning Film of the Indie Film Festival, Hudson, Ohio
Trenton Film Festival, New Jersey, USA, official selection
Cambridge Film Festival UK, official selelction
UnderCannes, Cannes Underground Film Festival, official selection
Mongolia International Film Festival, official selection
Cutting Edge Film festival, official selection
Six actors are brought together in a country house to put on an improvised version of The Cherry Orchard. As the old friends joyfully reunite all bodes well. But as they cast themselves in the play cracks begin to appear. They discuss the themes of the play which gradually begin to take over both the actors and their characters. What starts as an amusing weekend turns into a self-doubting and destructive scenario. Will they ever be able to be friends again?
The Orchard takes its narrative form from the four-act structure of Anton Chekhov's 'The Cherry Orchard'. Its underlying dramatic driver is Pirandello's 'Six Characters in Search of an Author'. The Orchard uses the collision of these two great plays to draw out and exploit the emotions, symbolisms and resonances that take the actors on a journey from friendship to derision and contempt. From Chekhov it takes its emotive themes and from Pirandello its playful deconstruction.
Filmed in real time over one weekend, starring Lucy Black, Paul Currier, Daisy Douglas, Dorothea Myer-Bennett, Richard Neale and Dan Winter. An original musical score by Towering Inferno's composer Andy Saunders is used to further emphasise the actors' moments of deep introspection.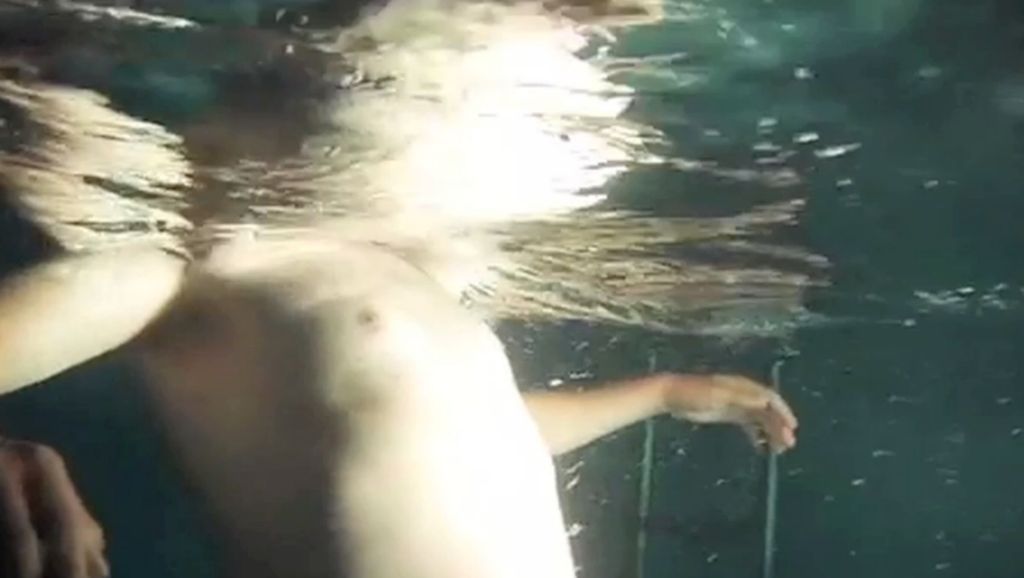 The Arrival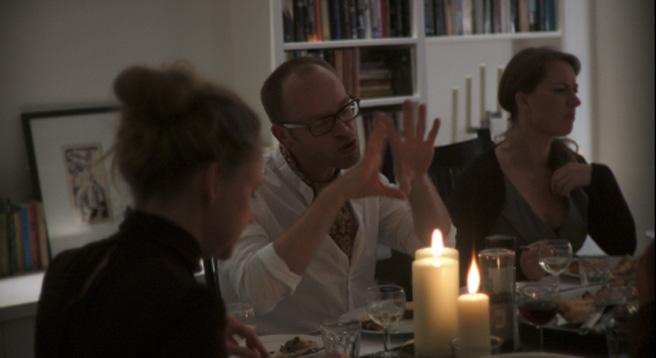 The Feast
The Party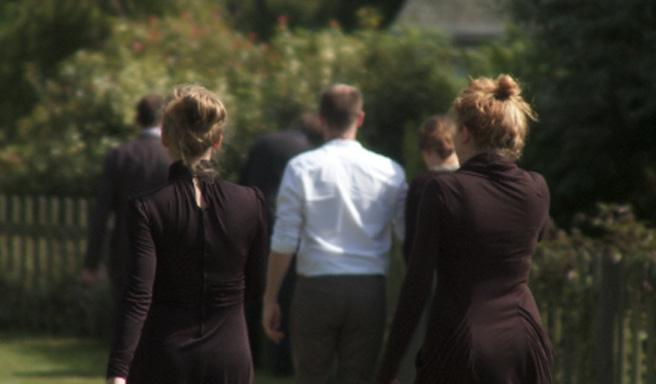 The Departure